Zest Design
"Great things in business are never done by one person. They're done by a team of people."
Design Work
BER Awards

Our yearly awards ceremony is where employees get time to celebrate and also have a chance to win trophies for the values they have demonstrated.

Van wraps

When it was time for a new van design we set out to see what would catch customers' eyes when arriving and traveling to customer locations

Zest Hub

Improving our HUB environment by adding a splash of color and our values to critical parts of the office we use every day.
Zest HQ

Ideas and inspiration that made everyday office life become our new home with mockups that became a reality and the vision we set out achieve.

Welcome Kit

Receiving a brief from the People department to make our employee onboarding experience memorable and unlike other companies, we created a Welcome kit.

Employee Handbook

Our handbook for new starters shows our events, people and culture so they can spend some time looking into who they might be working with.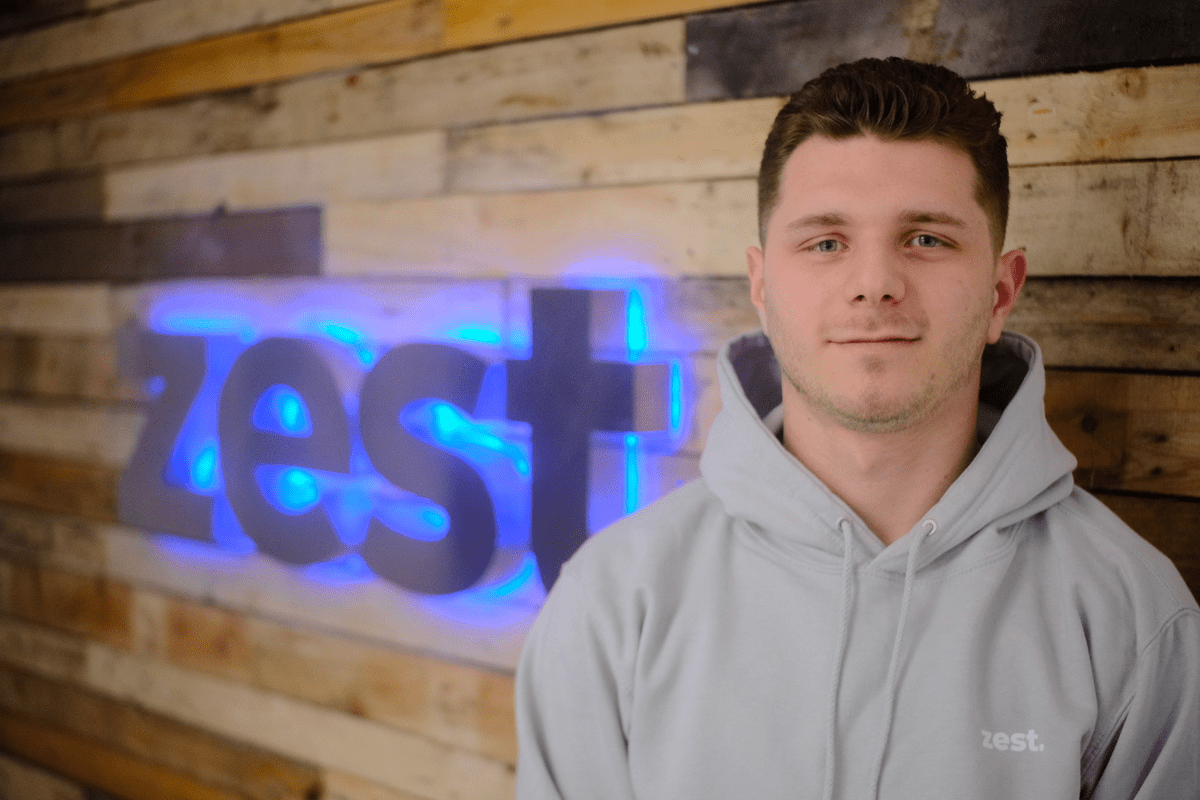 Jacob L Antrobus
Creative Lead
Over my time at Zest, I have worked on various projects including rebranding, print-based material, digital adverts, social media, building designs, van wraps, web design, stand designs, and in-house artwork including onboarding processes that improve the experience of current and new employees.
This is a Showcase of the work we produce and how we have developed our creative areas around the business allowing us to grow.
Van Reveal
A montage showcasing our new fleet of vans!
Our New Home!
A brief look at our new building and the design work we did.
The Zest sign
How Think Wraps fitted our building sign...